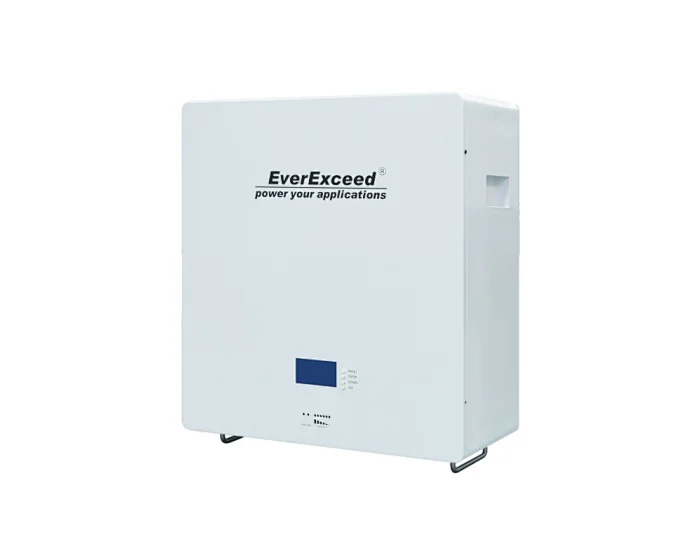 Wall Mounted Energy Storage Battery
EverExceed Solar Lithium battery is a smart energy storage solution that can be easily scaled to meet a wide range of needs. By utilizing the latest technology in Lithium lron Phosphate batteries ,it can provide consistent, reliable power for thousands of cycles. The ultra-modern rack mounted & wall mounted design ensure extremely long service life and high reliability in energy storage applications and widely popular with rapid development stance as well.
48V 100Ah Home Wall Mounted Energy Storage Battery
Wall Mounted Home Battery Energy Storage 51.2v lithium battery LiFePO4 batteries are perfect choice for your home +energy storage system and SME (Small Medium Enterprise).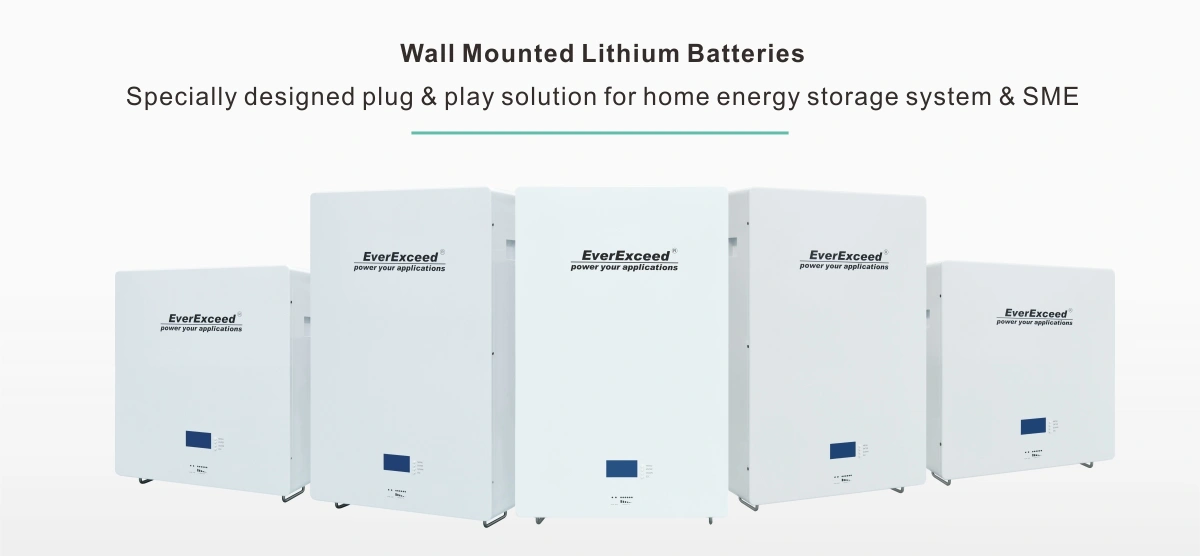 Technical features:
 
Expansion capability
Easy installation
High reliability
Parallel connection available for flexible system capacity extension
Suitable for both rack and wall mounted installation
High operational reliability
Safety
Superior deep cycle ability
Zero maintenance
No risk of explosion & fire
Superior deep cycle ability provides highly efficient cycling and float service with great energy density
No need for maintenance, saves opex for user
Product advantages: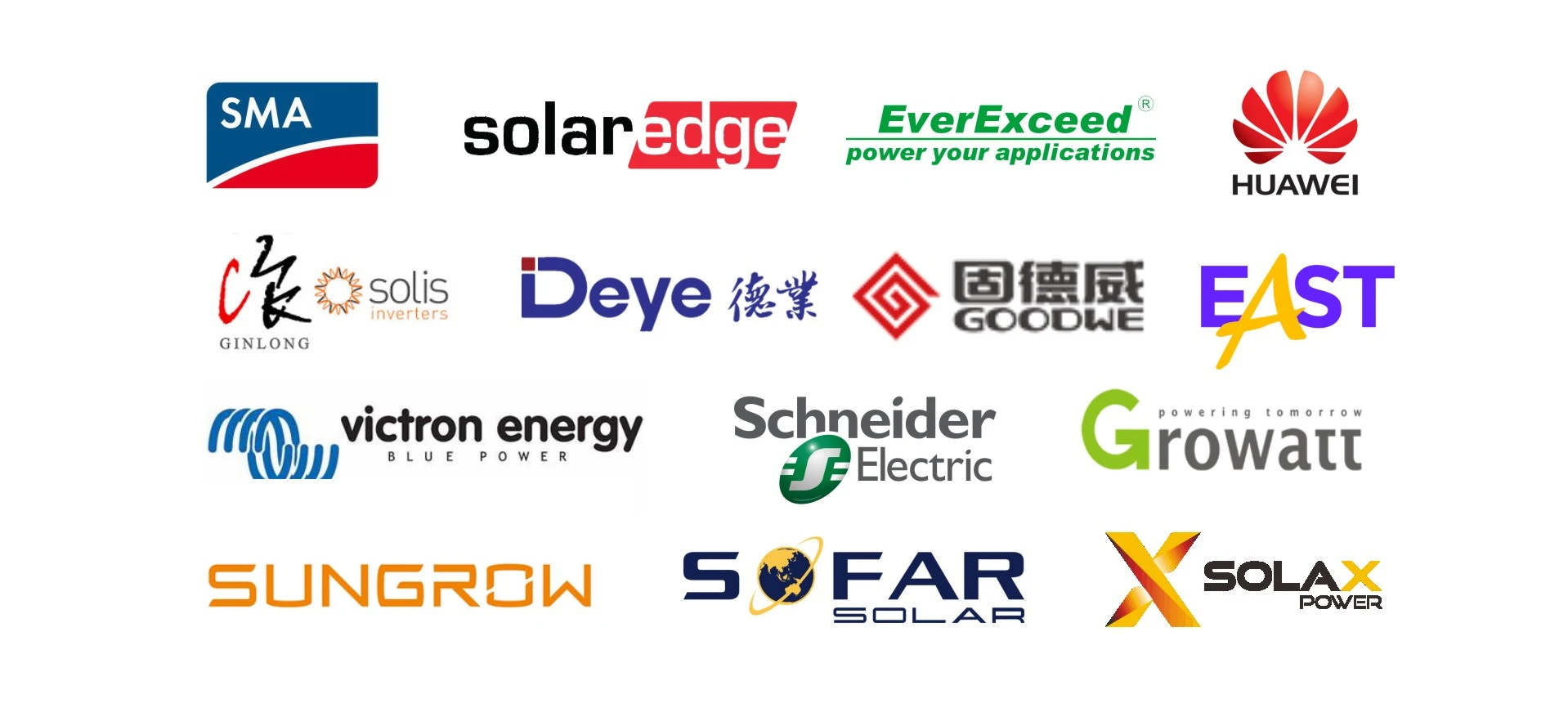 >Wide compatibility
 
Fully compatible with most inverters on the global market,
such as SMA, SolarEdge, Sungrow, Huawei, Victron Energy, Schneider, Growatt,
EverExceed, Ginlong, Sofarsolar, SolaX, East, Deye, etc.'
>Compact Size
 
Ultra-compact design,low weight;
Wall mounted, save the installation space;
High energy density standby power.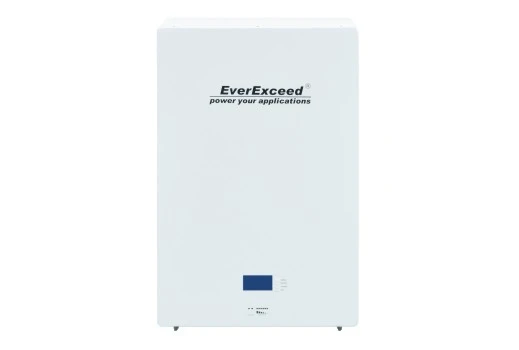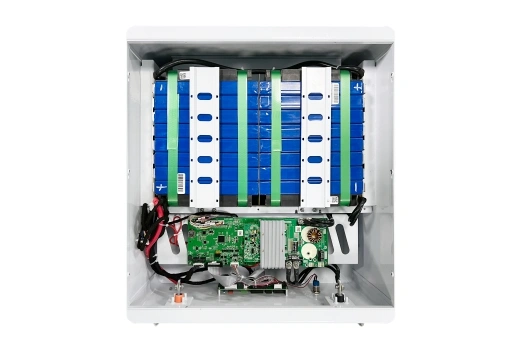 >Long service life and high reliability
 
15+ years long life design@25°C ;Adopt approved grade A cells to ensure high safety and premium performance of the battery; High operational reliability.
>Modular design
 
Parallel connection available for flexible
system capacity extension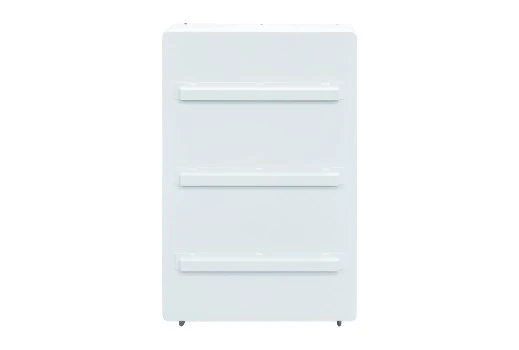 Technical Data:
 
Battery type
LiFePO4 (Lithium iron phosphate battery)
Battery Model
EP-48100W
EP-48200W
No.Of Cells In Series
15
16
15
16
Norminal Voltage
48V
51.2V
48V
51.2V
Norminal Capacity
100Ah
200Ah
Norminal Energy
4.8KWh
5.12KWh
9.6KWh
10.24KWh
Dimension (H x W x D)
540*495*217
780*495*217
Weight
49kg
53kg
83kg
91kg
Boos Charge Voltage
(Charging Method: CC-CV)
54V-54.75V
57.6V-58.4V
54V-54.75V
57.6V-58.4V
Float Charge Voltage
52V
55.2V
52V
55.2V
Discharge Cut-off Voltage
40.5V
43.2V
40.5V
43.2V
Recommended Charge Current
50A
100A
Max Discharge Current
100A
100A
Working Temperature Range
Discharge: -20℃ to +60℃
Charge: 0℃ to +45℃
Storage: -20℃ to +60℃
Cycle Life
≥ 6000 cycle @ 80%DOD @ 25℃ @ 0.5C rate
Communication
RS485 / RS232 / CAN
Compatible Inverter*
SMA, SolarEdge, Sungrow, Huawei, Victron Energy, Schneider, Growatt, EverExceed, Ginlong, Sofarsolar, SolaX, East, Deye, etc.*
Safety Standard
IEC62619, CE, UN38.3
Design Life
15+ Years @ 25℃

Applications:
● Solar energy storage;           ● Wind energy storage;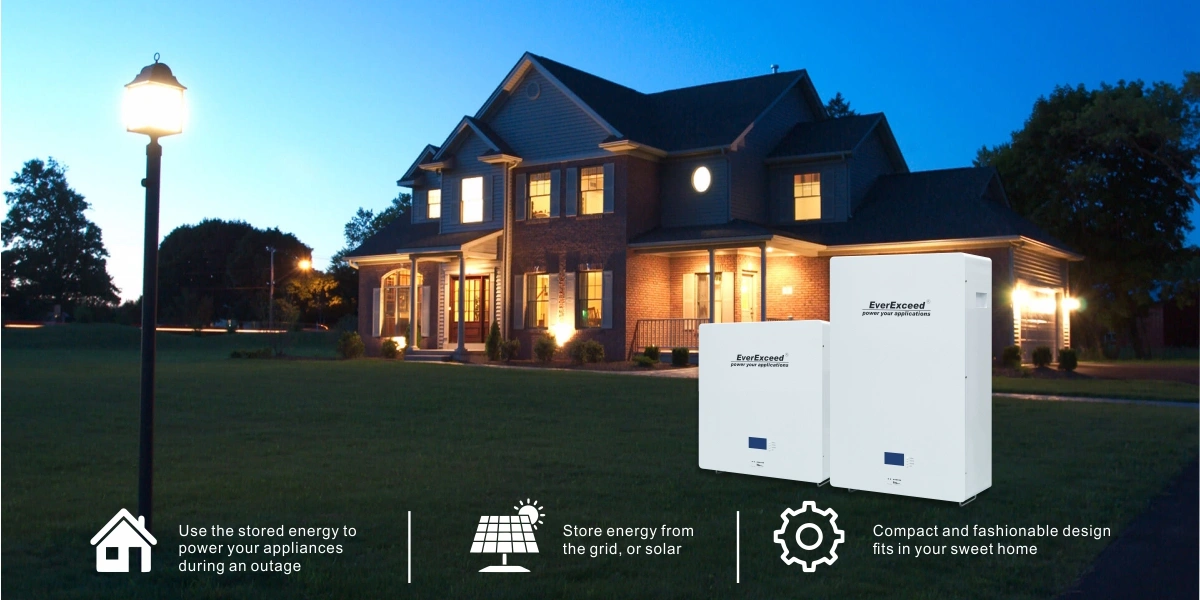 Successful Cases: