EverExceed Kenya Won Three Excellence Awards at Kenya Solar Week 2023
2023-04-19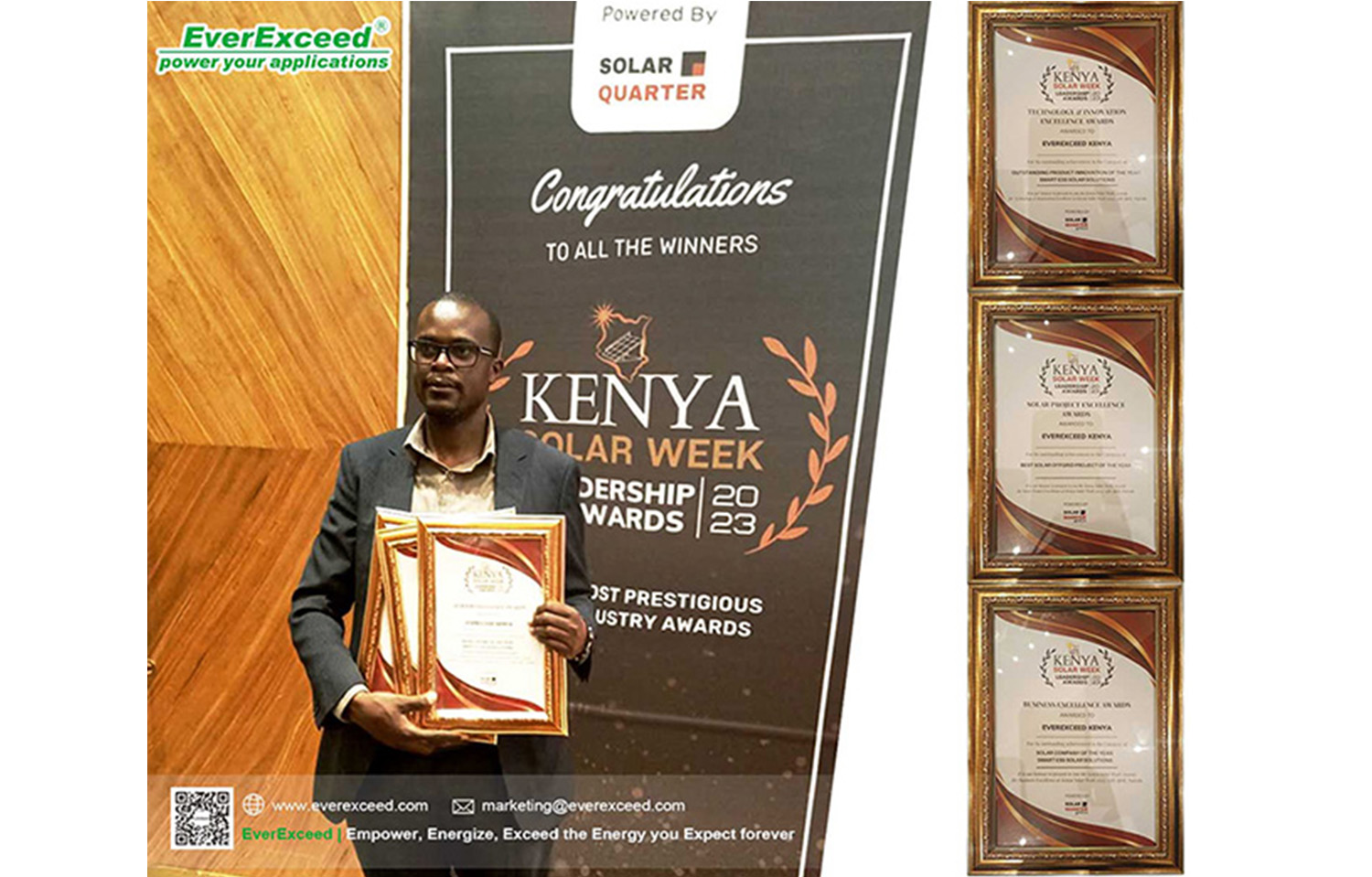 On April 13, local time in Kenya, EverExceed Kenya representative attended a new energy industry exchange meeting, the 2nd Edition Solar Week Kenya 2023 conference. 

It is a top-notch platform for new energy industry exchange hosted by the local energy bureau, attracting participation from numerous new energy companies and institutions. We are very glad that Ever Exceed Kenya has been selected as a winner in the following categories "Business Excellence Awards", "Solar Project Excellence Awards" and "Technology Innovation Excellence Awards" at this event. We heartily congratulate the EverExceed Kenya entire team for the much-deserving achievement.

EverExceed Kenya representatives have successfully completed a series of solar products and solutions, especially the Smart ESS Solar Solutions Solar Off Grid Project, to make positive contributions to sustainable energy development in Kenya. These awards announced by the entire team of Kenya Solar Week Leadership are a recognition of Ever Exceed Kenya long-term efforts and dedication, as well as a recognition of the excellent performance of the EverExceed brand in the renewable energy sector. EverExceed is dedicated to be a global leading provider of energy storage system with 20+ years battery manufacturing experience. We will continue to offer "Safer, Smarter, Simpler" solar products and solutions to help our Kenya team further develop their business. And we will strengthen its collaboration with them and work together to promote the sustainable development of the local new energy industry, striving towards the future vision of renewable energy.
EverExceed | Empower, Energize, Exceed the Energy you Expect forever