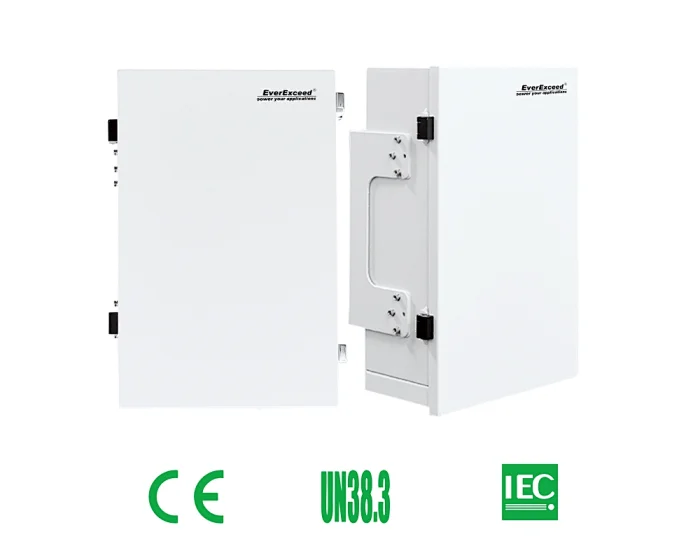 Power Safe High Quality 6000 Cycles 48V 10ah 5kwh LiFePO4 Battery For 5g Telecom Base Tower
EverExceed EV series LiFePO4 adopts high energy density and conversion efficiency of lithium technology in excellent energy-saving performance and longer lifespan. They enable smooth site capacity expansion to support 5G evolution, cutting costs and shortening 5G deployment time. And they are designed with small size, high-quality insulation materials, and strong anti-theft safety locks. All these advantage make them highly safer, smarter, and simpler for telecom 5G micro base stations.
EV4805-T/EV4810-T/EV4820-T
                                             Power Safe High Quality 6000 Cycles 48V 10ah 5kwh LiFePO4 Battery for 5g Telecom Base Tower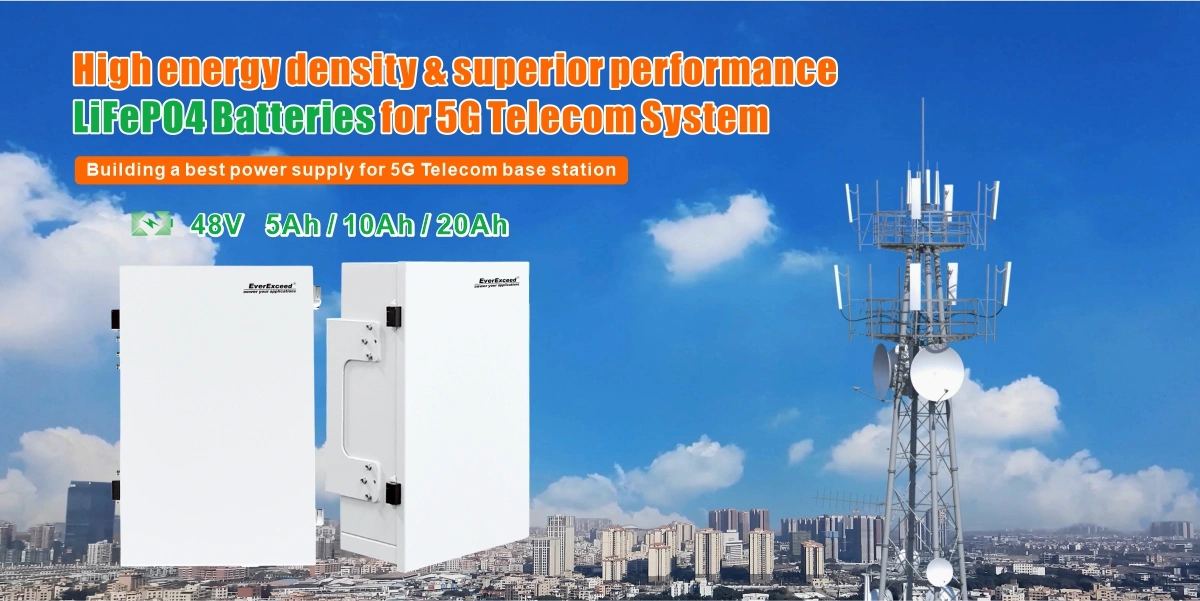 Key Features

Safer

15+years of design life, the longer service life of >3000 cycles.
The highly stable LFP cell removes fire risks if thermal runaway occurs.
Optional heating function and internal insulation design for better environmental adaptability.
The hardest lock to improve energy storage security and prevent stealing.
BMS with internal cell balancing function to ensure the battery is adequately protected.

​
Smarter

Intelligent automatic protection for overcharge, discharge, and temperature conditions.
Faster charging up to 90% in one hour by Bluetooth APP control.
RS485/CAN communication output.
Monitor the power supply by connecting the APP to avoid the impact of overcharging on battery life. 
High power density generates a 70% smaller footprint than lead-acid batteries.
An intelligent battery management system cuts daily O&M costs by 80%.

Simpler

Faster charge, 1 hour of charging can provide up to 90% charge.
No maintenance is required throughout the lifetime.
Small size design makes it easier and simpler to install.
Applications
Base transceiver station; Communication equipments; Telecommunication system.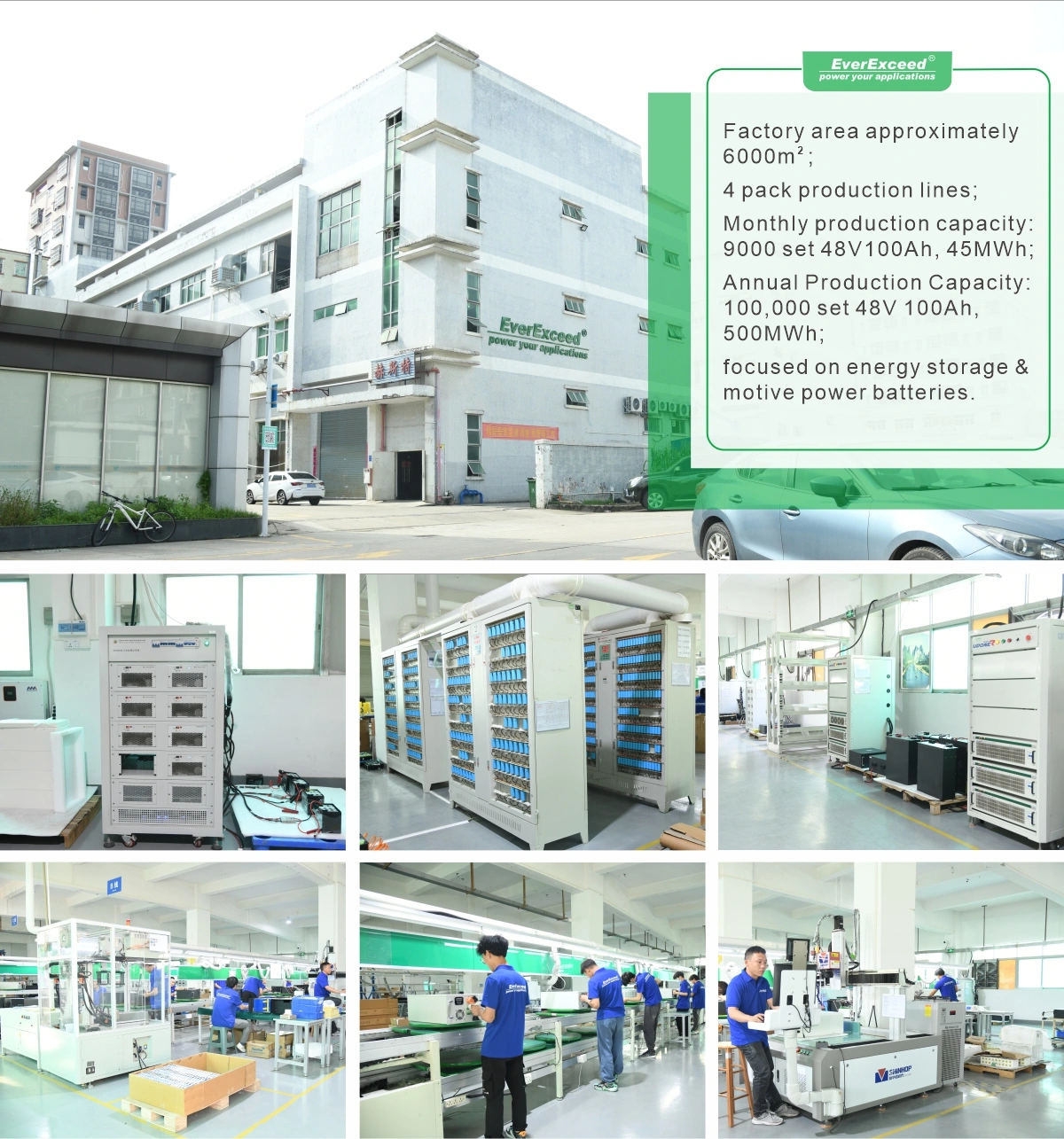 Nominal Characteristics
Battery Model
EV4805-T
EV4810-T
EV4820-T
Nominal Voltage
48 V
48 V
48 V
Nominal Capacity
5 Ah
10 Ah
20 Ah
Nominal Energy
240 Wh
480 Wh
960 Wh
Electrical Characteristics
Recommended Charging Voltage
54 V
Floating Charging Voltage
52 V
Recommended Charging Current
2.5 A
5 A
10 A
Maximum Charging Current
5 A
10 A
20 A
Maximum Discharging Current
15 A
30 A
60 Ah
Discharging Cut-off Voltage
42 V
42 V
42 V
Working Voltage Range
42-54 V
42-54 V
42-54 V
Operating Conditions
Cycle Life
≥3000 Cycles@100%
≥3000 Cycles@100%
≥3000 Cycles@100%
DOD@25℃
DOD@25℃
DOD@25℃
Roundtrip Efficiency
≥98%
≥98%
≥98%
Operating Charge Temperature
0℃ to +50℃
0℃ to +50℃
0℃ to +50℃
Operating Discharge Temperature
-20℃ to +60℃
-20℃ to +60℃
-20℃ to +60℃
Storage Temperature
-20℃ to +60℃
-20℃ to +60℃
-20℃ to +60℃
Mechanical Characteristics
Length x Width x Height
380 x 220 x 145 mm
380 x 220 x 145 mm
430 x 320 x 150 mm
Weight
8.0 Kg
10 Kg
15 Kg
Terminal
M4
M4
M6
IPGrade
IP 55
Optional Function
Remote monitoring
Bluetooth
Others
Heating