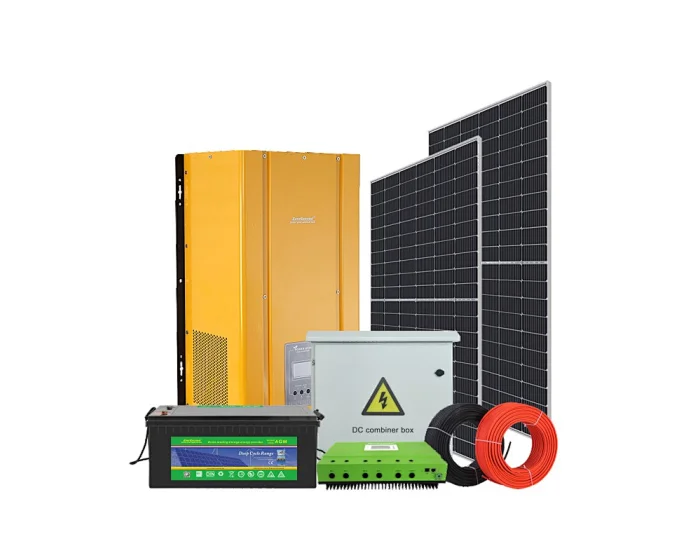 Солнечная автономная система с инвертором
The solar off-grid system is mainly composed of solar panel, inverter with built-in transformer, controller and lead acid battery,cable. In daytime, when there is sunshine, the solar panel can convert the solar energy to electric energy and store it in the battery. At night or rainy or cloud condition, the battery shall supply power for load.
Advantage of the solar panel:

Using 182mm*182mm size high-efficiency monocrystalline silicon cell production, the module has excellent performance in space utilization and efficiency;
Efficiency≥20.79%;
Ensure the positive tolerance of module +5W, module power ≥450W;
Low open circuit voltage.

Advantage of the off grid inverter:

Wide input voltage range and strong adaptability;
Seamless switching without affecting continuous load operation;
Built in transformer, strong bearing capacity, can withstand 2~3 times of surge power.

Advantage of the Controller:

MPPT working mode to achieve maximum power point tracking control; Automatic identification of battery voltage;
The load control mode has light control and time control etc.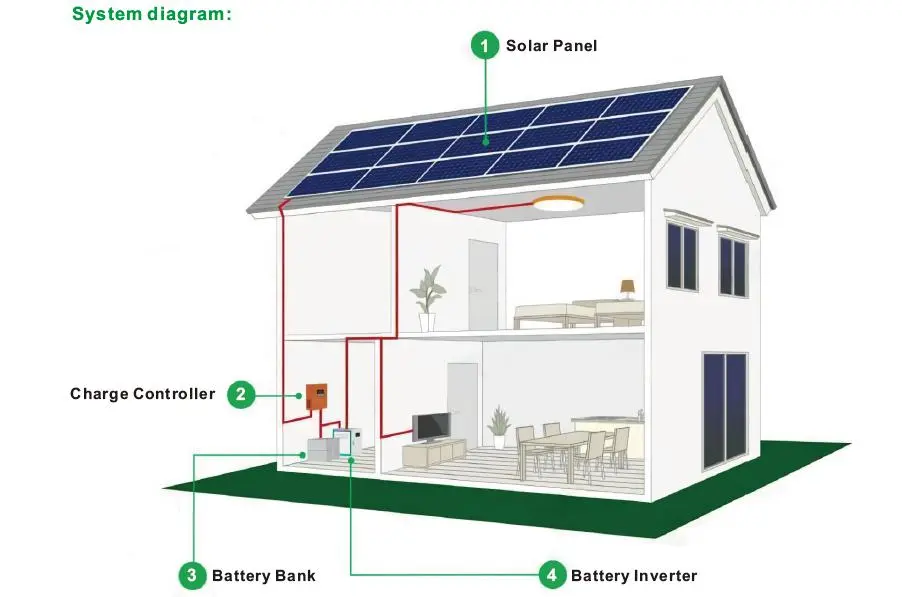 Technical specifications
Component
ESO-1kW
ESO-2kW
ESO-3kW
ESO-4kW
ESO-5kW
ESO-6kW
ESO-8kW
ESO-10kW
450W Mono Solar Panel
2 Piece
4 Piece
6 Piece
9 Piece
12 Piece
12 Piece
18 Piece
24 Piece
DC combine box
—
—
—
3 in 1 out
(1 Piece)
4 in 1 out
(1 Piece)
4 in 1 out
(1 Piece)
3 in 1 out
(2 Piece)
4 in 1 out
(2 Piece)
MPPT Controller
12VDC 80A
24VDC 80A
48VDC 60A
48VDC 80A
48VDC
100A
48VDC
100A
48VDC
80A*2
48VDC
100A*2
Off Grid Inverter
1kW
2kW
3kW
4kW
5kW
6kW
8kW
10kW
12V 200Ah Battery
1 Piece
2 Piece
4 Piece
4 Piece
8 Piece
8 Piece
16 Piece
16 Piece
PV Cable 4mm2
30m
60m
60m
90m
120m
120m
180m
240m
MC4 Connector
2 pair
3 pair
3 pair
4 pair
5 pair
5 pair
7 pair
9 pair
MC4Y Connector
_
1 pair
1 pair
—
—
—
—
—
Mounting System
Ground or Roof (Customized Optional)