The European Market Outlook of Residential Energy Storage
2023-04-18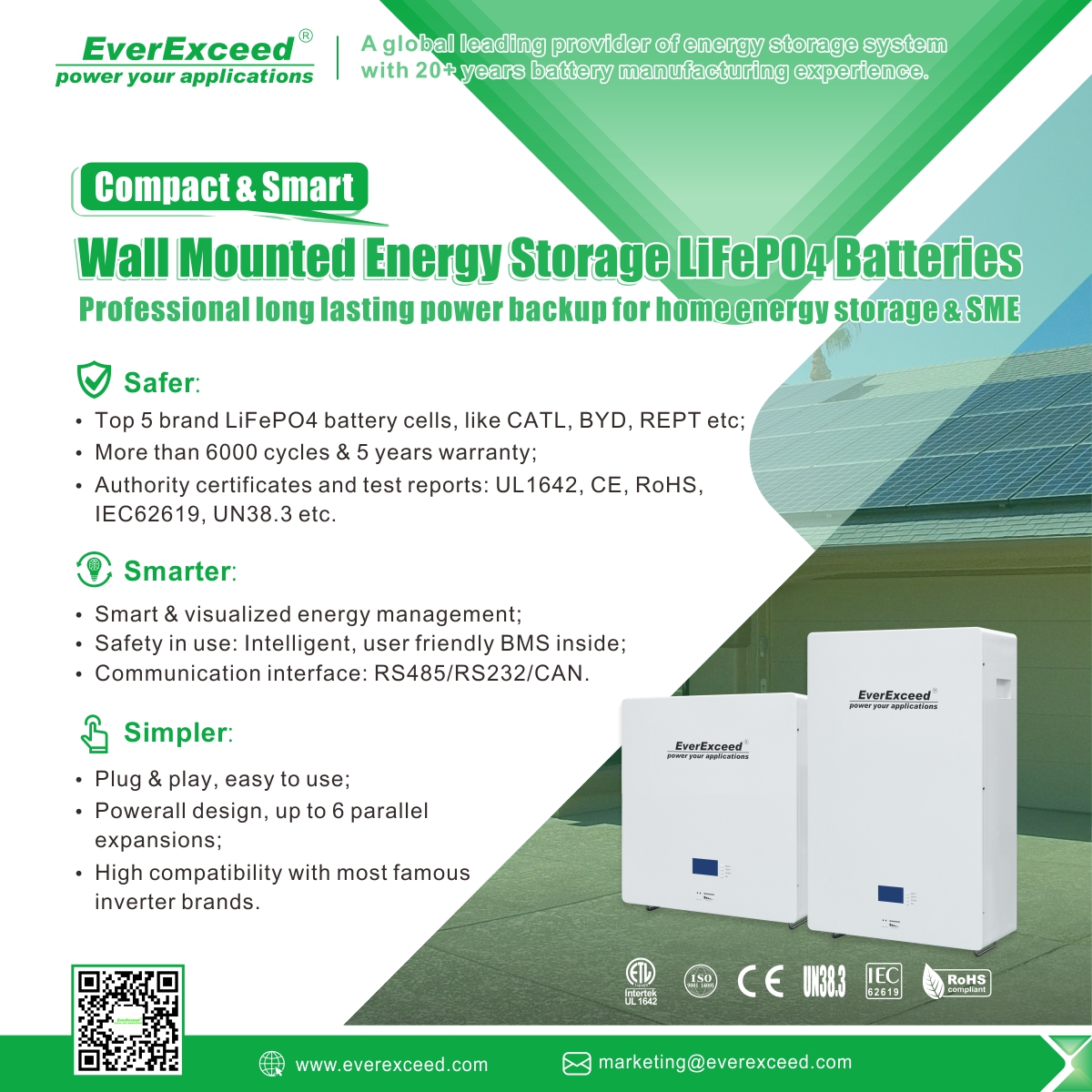 With an unprecedented energy crisis in Europe driving skyrocketing electricity costs, citizens are increasingly looking at home solar power generation as a key tool to gain control of their energy bills. More and more, the climate crisis context causes citizens to turn their back on the predominance of polluting and costly fossil fuels, while river droughts and ageing fleets challenge the reliability of existing nuclear power plants. As citizens seek to hedge on their energy supply, the distributed solar rooftop boom brings with it something that seems to be often overlooked in policy circles – a massive growth in residential battery energy storage (R-BESS).

According to SolarPower Europe's report, in 2022, our most-likely Medium Scenario forecasts another spectacular growth year – the addition of 71% more capacity of 3.9 GWh, which would lead to a total installed R-BESS capacity of 9.3 GWh in Europe. To put this into more tangible numbers – we estimate Europe will install over 420,000 storage batteries in 2022, resulting in more than 1 million homes across the continent powered with joint solar battery storage systems. By the end of 2026, our Medium Scenario expects over 300% growth of the total operating R-BESS capacity to 32.2 GWh attached to 3.9 million European homes.

Now in the European market, battery storage has essentially become a standard component of a residential solar system. Batteries, the cells of which are generally imported, are also facing an acute  shortage, sharper than any other part of a solar system. EverExceed, as a global leading provider of energy storage system with 20+ years battery manufacturing experience, we self-developed and self-produced Zeus PowerPlus Wall mounted lithium batteries to European homeowners to achieve energy independence. These ultra-modern LiFePO4 batteries provide an ultra-long service life and extremely reliability in energy storage, which are perfect for home energy storage system SME.
The innovative features are below:
 
Safer:
-Top 5 brand LiFePO4 battery cells,  like CATL, BYD, Rept etc;
-More than 6000 cycles 15+ years design life;
-Superior reliability: 5 years warranty; 10 years warranty optional;
- Authority certificates and test reports: UL1642, CE, RoHS, IEC62619, UN38.3 etc;
Smarter:
-Built-in smart BMS with full protection;
-Flexible customization: OEM/ODM available;
-Elegant design, up to 6 parallel expansions;
-Communication interface: RS485/RS232/CAN/SNMP;
Simpler:
-Plug play, easy to use, no additional labor cost;
-Highly compatible with most famous inverters, like SolarEdge, SMA, EverExceed etc;
-Ultra-slim appearance, save more space;
-Drop in replacement for VRLA battery.
EverExceed |  Empower, Energize, Exceed the Energy you Expect forever. We will focus more on the development and production of energy storage batteries, energy storage system and solar system to the citizens to gain more control of their energy bills.